CAT POISON TRIAL UPDATE September 2023
Whitetail Deer studies.
WHITETAIL DEER MOVEMENTS STUDY - MASON BAY STEWART ISLAND
.
AGING WHITETAIL DEER BY THEIR JAWBONES
 Ten yearly Summary of Hunter Reports
LINK TO SUBMIT A STEWART ISLAND HUNTER REPORT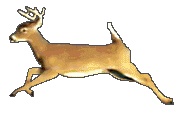 Predator free Stewart Island.   For information on the proposal to eradicate rats, possums, hedgehogs and cats from the Island see these two sites:-
 DOC STEWART ISLAND PREDATOR FREE SITE

PREDATOR FREE RAKIURA GROUP
Conservation Projects : Gorse & Rat control Mason Bay by members of Southland Branch Click HERE
---
DOC Hunting information Stewart Island.

http://www.doc.govt.nz/parks-and-recreation/hunting/what-to-hunt/deer/white-tail-deer/
For hunting block availablity:
Mana Charters
Stewart Island Flights
https://www.stewartislandflights.co.nz/hunting-trips

Real Journeys  (Stewart Island Ferry)
https://www.realjourneys.co.nz/en/experiences/ferry-services/stewart-island-ferry-services/
Real Journeys advise the following rules apply from October 2019
Carriage of Firearms Terms and Conditions on Stewart Island Ferry
Firearms are a sensitive item on any vessel. Naturally, you can't bring your firearms on board with your carry-on bags. You can carry your firearms as checked-in baggage, with some conditions:
  You must tell us you are intending to bring a firearm when you book your ticket and  again at check-in. Failure to do so may result in carriage being denied.        

  You must declare that all firearms have been rendered safe to transport, your New Zealand firearms licence is available, valid and current, and you will not consume alcohol while onboard our vessel. Click here for a declaration form   which is also available at check in.

  Firearms must be in a lockedhard-shell, named case. You may carry more than one firearm in your case. The name on the case must match the passenger's name on our manifest.        

   Any ammunition and  bolt must be carried separate from the firearm. Ammunition is limitedto amounts suitable for personal use.Carriage of commercial quantities of ammunition is not permitted on our vessels. 

  The company reserves the right to NOT carry firearms on a case by case basis. Examples include:

 
Passenger safety and comfort, available space and other quantity and segregation  limitations required by the NZTA regarding transportation of  Dangerous  Goods.

Occasionally we use other vessels to transport our customers.Some of these may not  be configured to carry firearms.
The skipper of the vessel has the sole discretion to approve or refuse carriage of firearms.
The company and staff are expressly  NOT responsible for any loss, damage or misuse  of the firearms, ammunition, related items or  any contingent lose.  
Firearms must be claimed immediately upon completion of  the journey. Note: Any unclaimed firearms or ammunition will be passed to New Zealand Police for safe custody.
 - 
Other Stewart Island Ferry issues for hunters - fuel, gas & freight:

From 1st June 2017 the following rules apply to the carriage of fuel and/or gas on Stewart Island Ferry.
Limits
•      4 x 20 litre certified fuel containers (80 litre maximum, petrol or diesel)
•      5 x 9 kg  gas bottles (50 kg maximum, flammable gas incl. LPG)
As per the Dangerous Goods Act, if any flammable gas is carried, the maximum fuel allowance is reduced to 50 litres.  Empty containers are treated the same as full containers, so all containers need to be booked.
1.      All fuel and gas must be pre-booked and pre-paid.  Price is $5 per full container.  Please book direct at the Bluff Visitor Terminal.
2.      All fuel must be accompanied by a ferry passenger. No fuel will be transported unaccompanied.
3.      There are no storage facilities at either Bluff of Oban for dangerous goods.

NO FUEL OR GAS IS TO BE CARRIED IN FREIGHT BINS.

Luggage Limits
Two bags per person, both will be stored in freight bins plus one small bag ie handbag size, 
which can be taken in the cabin.
Freight limits
Equivalent of two bags or five banana boxes.
Hunting and tramping parties.
The above limits apply to hunting and tramping groups. These limits include the carriage of fuel and inflammable gas. Hunting parties often require additional luggage and should be organised in advance.  Please contact Bluff Visitor Terminal to arrange.  Additional luggage/freight will be charged at $35 per bin or part thereof.   We encourage all groups reconfirm their bookings with Bluff Visitor Terminal prior to day of departure. 
All fuel etc needs to be booked in advance.  Please call to avoid disappointment.

However, on the positive side:-
Pete Ross Automotive at 14 Ayr Street,  Halfmoon Bay 03 2191 266 or This email address is being protected from spambots. You need JavaScript enabled to view it.   
(beside the Community Centre) has the following supplies:
Petrol, Diesel,LPG Gas Bottle hire & refills, coal,wood, kindling,Fuelite (White Spirits)
Fuel Containers,2-stroke Oils (General, Marine and Motorcycle)CRC and WD40, Car and Boat batteries
They hire: Gas rings, Tents. They are quite happy to meet hunters off the ferry and deliver down anything they may require, or liaise in with the charter operators.
---
Block Maps:
Click on the names below or areas of the map further down the page.
 Note: all maps contain sections of Open Hunting Zone and some maps may overlap certain blocks.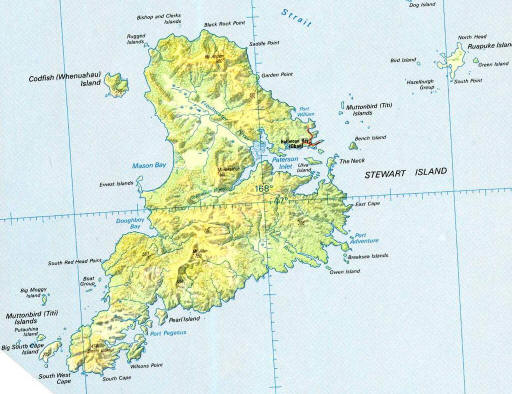 ---