The authors supply has   SOLD OUT  
A small number of books is available from Invercargill Hunting & Fishing store.
In 1979 I went on my first hunt on Stewart Island and although I had previously hunted Red and Fallow Deer, Chamois and Tahr, it was Whitetail Deer that fascinated me.   Since that first hunt I have been to the Island more than one hundred times.  This book documents some of those hunts.  The history of our whitetail has always interested me and there is sufficient evidence to believe there is reason to question the origins of our deer.  There has been a lot of misinformation published over the years and I have endeavoured to set the record straight by including a section on the habits of the deer themselves at the end of most chapters.  
There is a chapter on our study into the movements of whitetails we captured and released at Mason Bay  and other research done over the years. The book also details the history of Rakiura Hunter Camp Trust of which I have been chairman since it began building and maintaining huts for hunters  on the Island.  Something unique in New Zealand hunting of which I am very proud and has been universally accepted by whitetail hunters.   
The book deals only with Stewart Island and has 256 pages with 158 colour pictures, a few b/w, maps and diagrams. The binding has been stitched.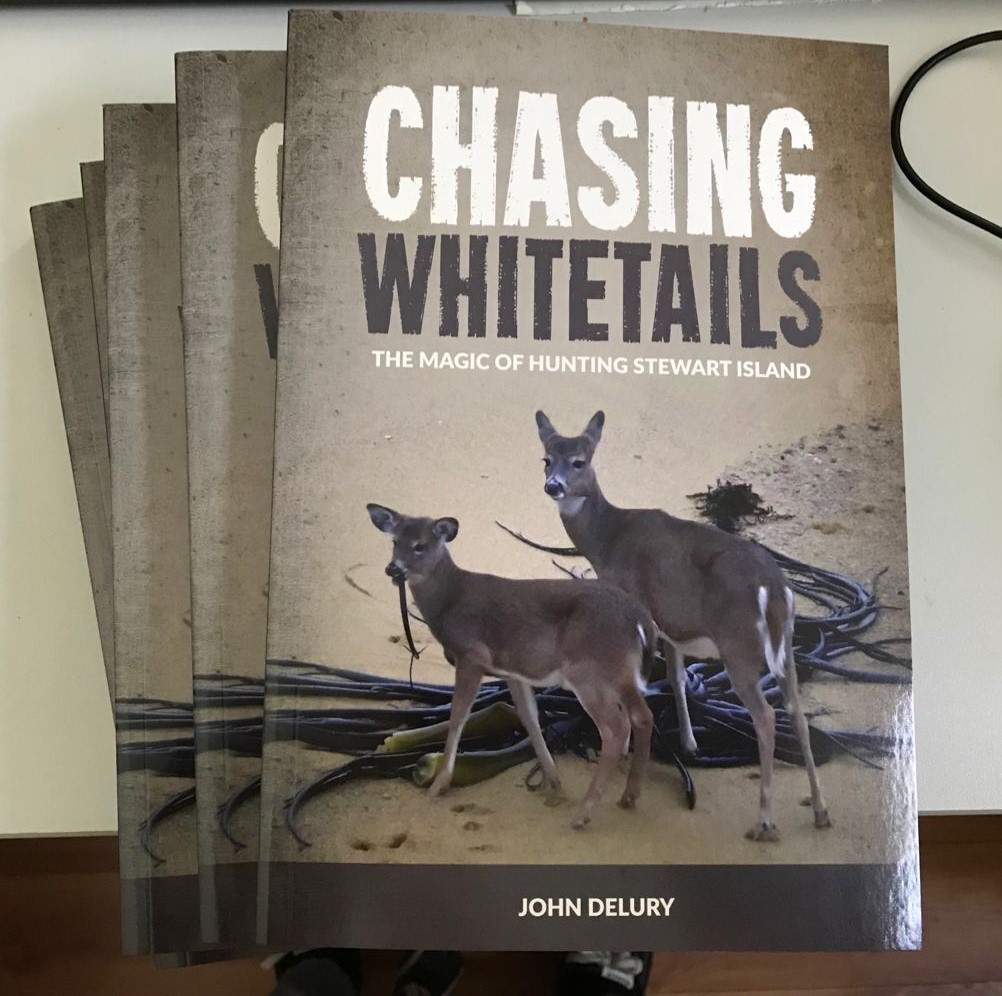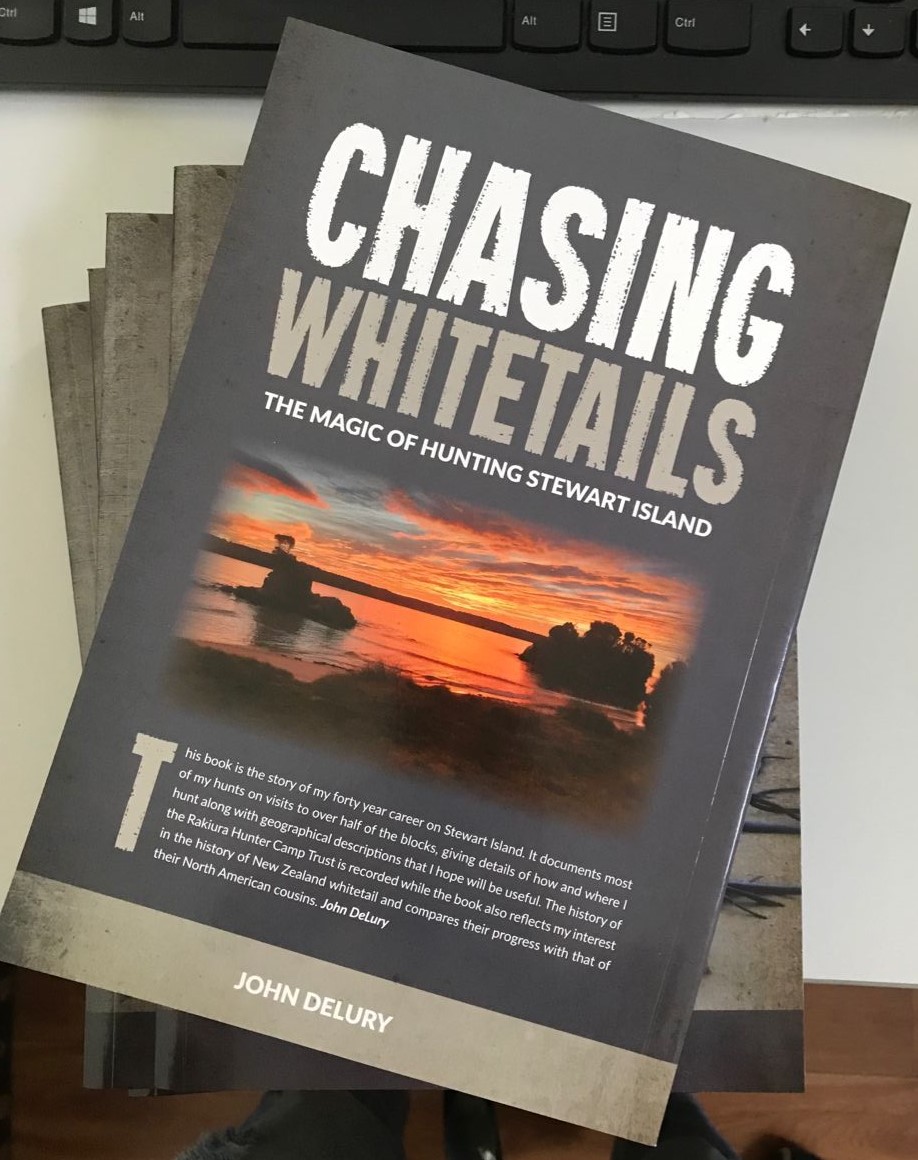 Front cover                                                  Rear cover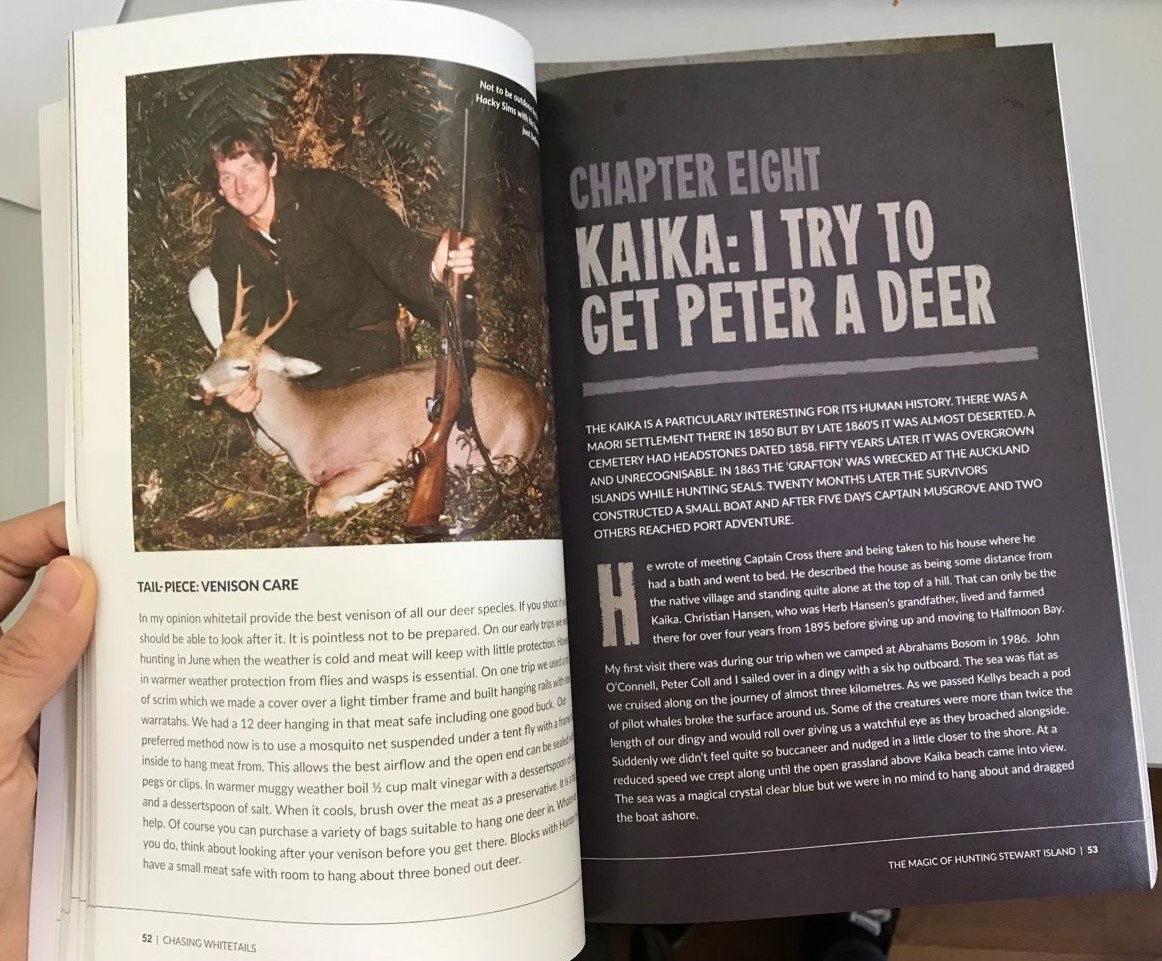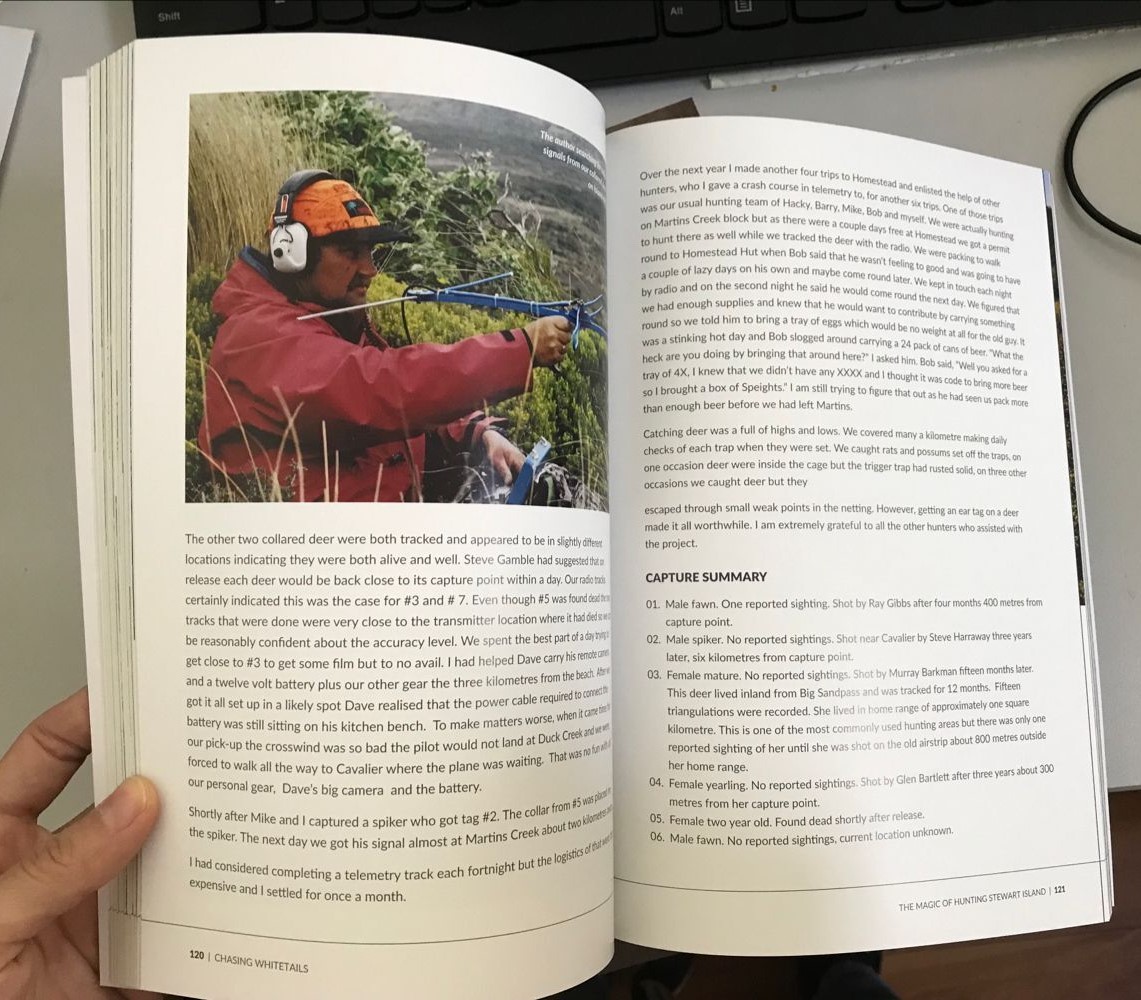 Contact me at This email address is being protected from spambots. You need JavaScript enabled to view it.
John DeLury
Heres what some people have been saying:-
Brendan CoeThis is one of the best hunting books published in the last few years. JD tells the story of the Hunter Hut Trust, which so many hunters benefit from. The hunting stories are excellent with plenty of trophies and John generously shares his knowledge on where to go and how to hunt the blocks he has visited (most of them). The photographs are excellent and feature on most pages throughout the book. This publication is the benchmark for Stewart Island hunting books to date.
Andrew RowlandJust receive your book and I must say of all the books I have bought this is by far a quality looking read and I think I will be in the shit latter as I will be having a problem putting it down. Congratulations on and great book.
Daryl Crimp wrote this review in The Fishing Paper & Hunting News.     The Fishing Paper & Hunting News review."