CHASING WHITETAIL BUCKS  (2021)  is my new book  -   Click here for details
320 pages in full colour with over 250 pictures.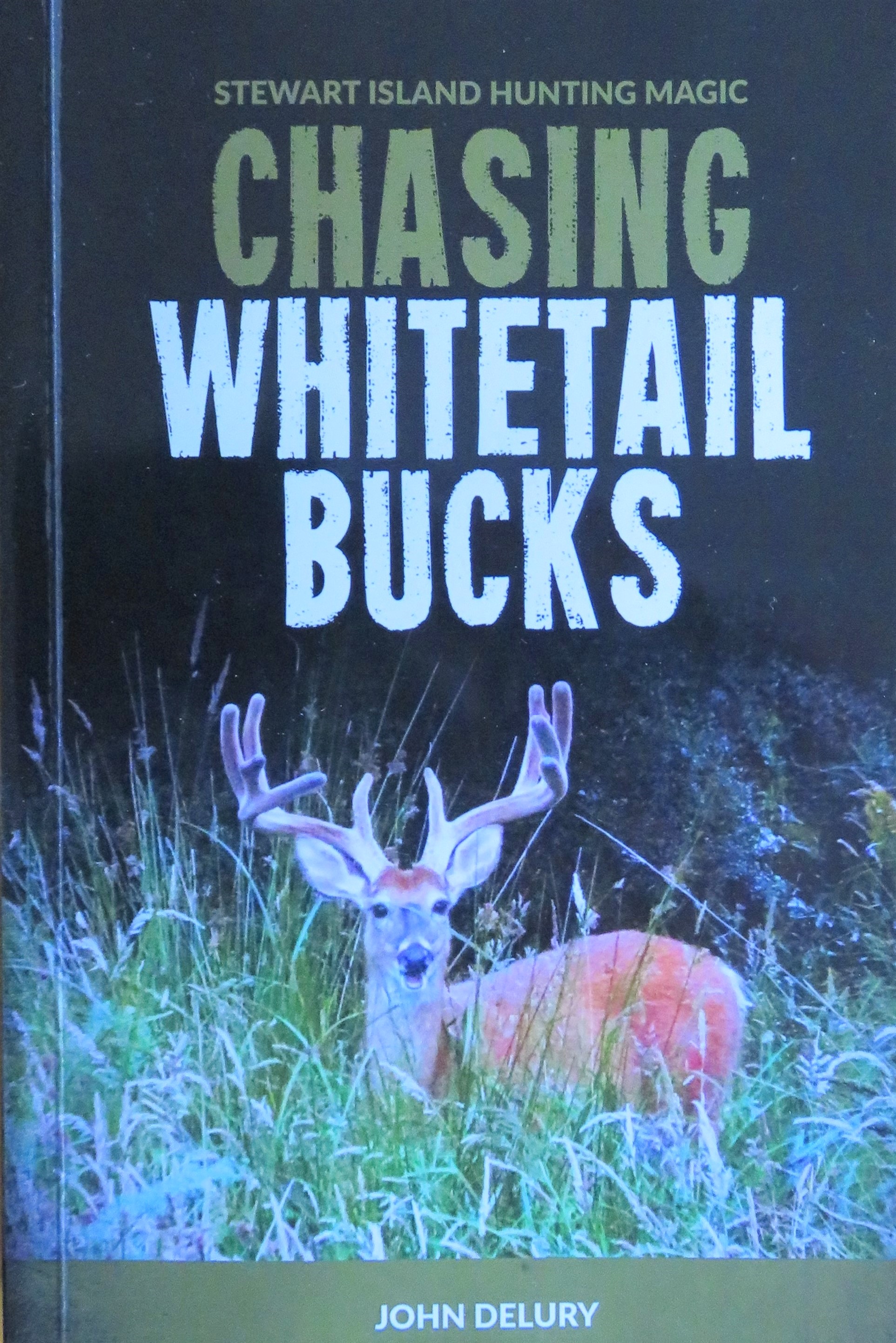 My first book - Chasing Whitetails (2019) has sold out and is now a collectors item.
In 1979 I went on my first hunt on Stewart Island and although I had previously hunted Red and Fallow Deer, Chamois and Tahr, it was Whitetail Deer that fascinated me.   Since that first hunt I have been to the Island more than one hundred times.  .  The history of our whitetail has always interested me and there is sufficient evidence to believe there is reason to question the origins of our deer.  There has been a lot of misinformation published over the years and I have endeavoured to set the record straight.
Contact me at This email address is being protected from spambots. You need JavaScript enabled to view it.
John DeLury
Heres what some people have been saying:-
Brendan CoeThis is one of the best hunting books published in the last few years. JD tells the story of the Hunter Hut Trust, which so many hunters benefit from. The hunting stories are excellent with plenty of trophies and John generously shares his knowledge on where to go and how to hunt the blocks he has visited (most of them). The photographs are excellent and feature on most pages throughout the book. This publication is the benchmark for Stewart Island hunting books to date.
Andrew RowlandJust receive your book and I must say of all the books I have bought this is by far a quality looking read and I think I will be in the shit latter as I will be having a problem putting it down. Congratulations on and great book.
Daryl Crimp wrote this review in The Fishing Paper & Hunting News.     The Fishing Paper & Hunting News review."