New book coming
In 1979 I went on my first hunt on Stewart Island and although I had previously hunted Red and Fallow Deer, Chamois and Tahr, it was Whitetail Deer that fascinated me. Since that first hunt I have been to the Island more than one hundred times. This book documents some of those hunts. The history of our whitetail has always interested me and there is sufficient evidence to believe there is reason to question the origins of our deer. There has been a lot of misinformation published over the years and I have endeavoured to set the record straight by including a section on the habits of the deer themselves at the end of most chapters.
There is a chapter on our study into the movements of whitetails we captured and released at Mason Bay and other research done over the years. The book also details the history of Rakiura Hunter Camp Trust of which I have been chairman since it began building and maintaining huts for hunters on the Island. Something unique in New Zealand hunting of which I am very proud and has been universally accepted by whitetail hunters.
The book deals only with Stewart Island and has 256 pages with 158 colour pictures, a few b/w, maps and diagrams. The binding has been stitched.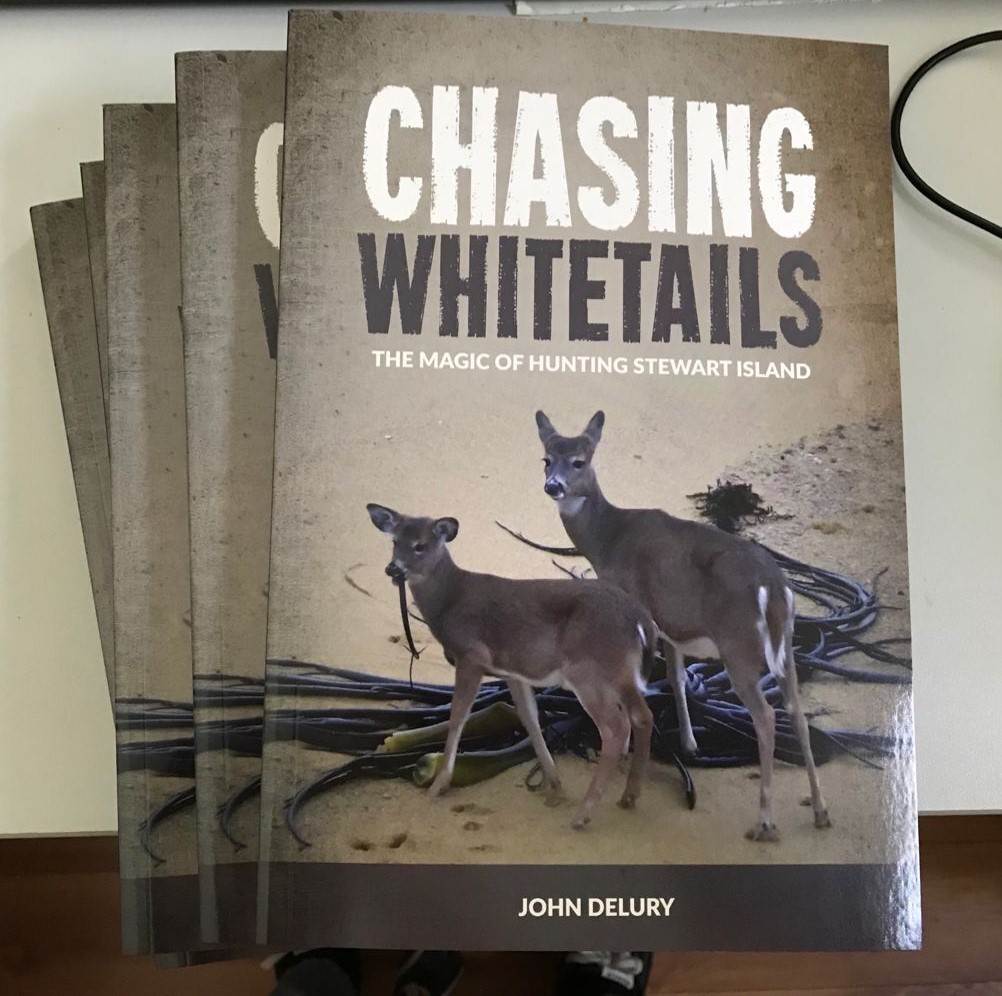 Front cover Rear cover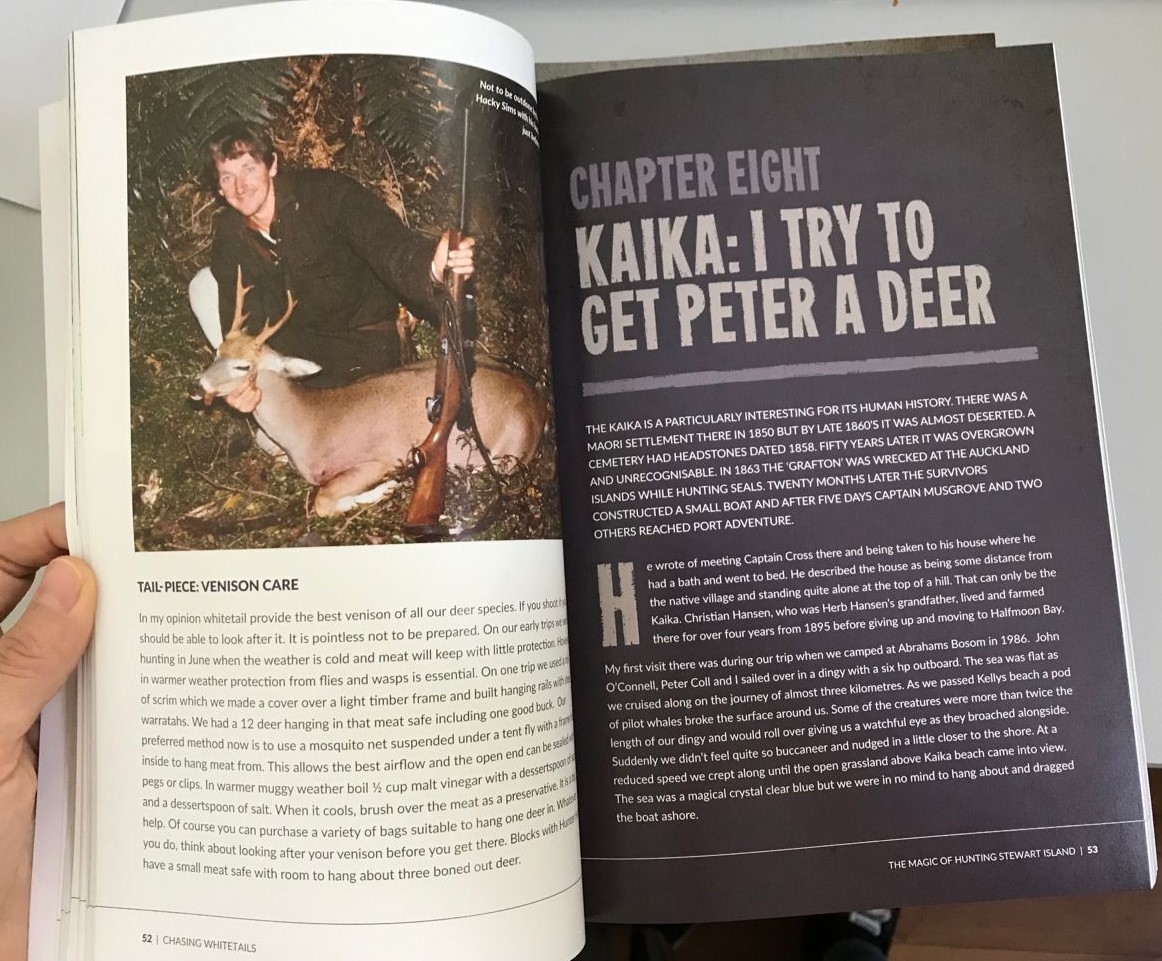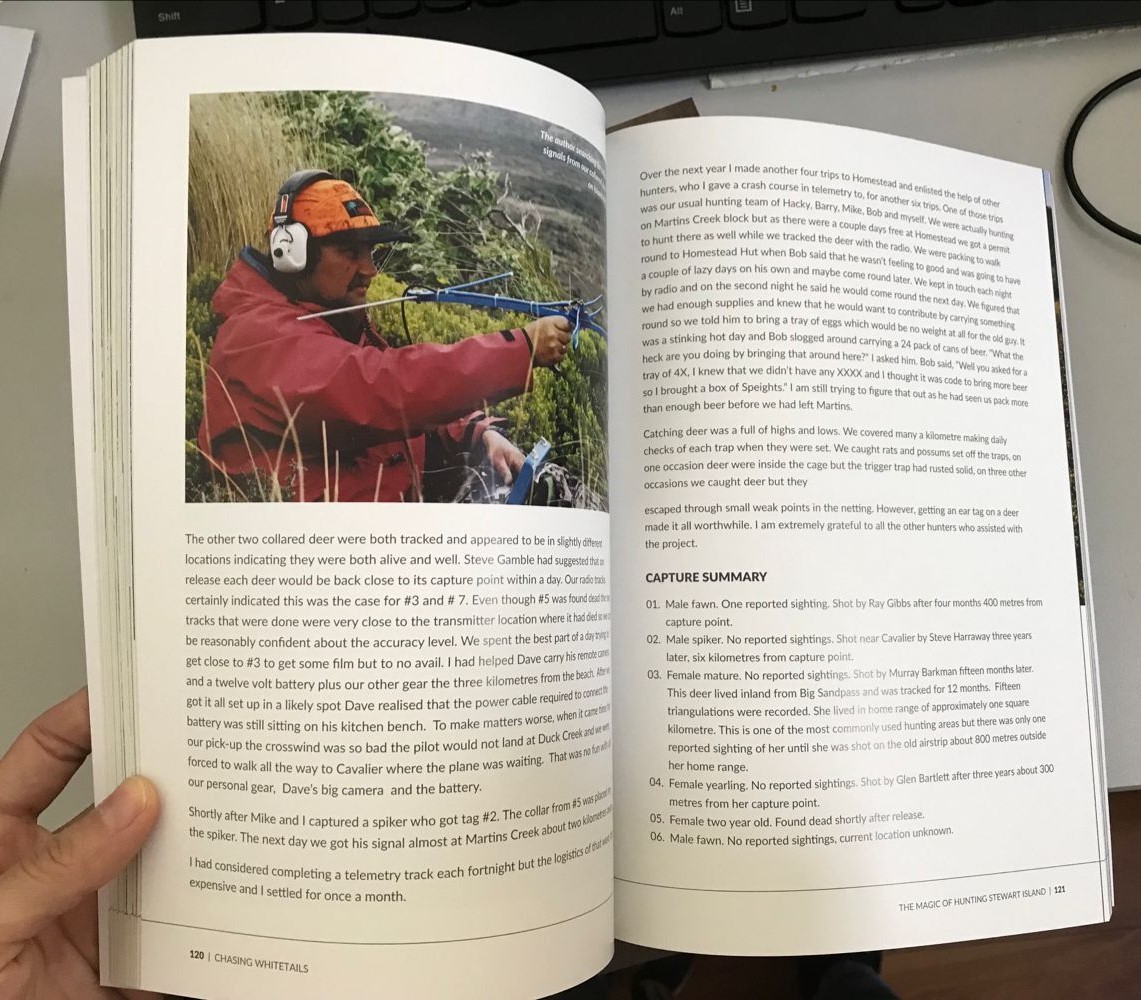 This book will not be available in bookshops. Cost is $40. All books will be bubble wrapped, cardboard protected and sealed in a NZ Post bag. Postage costs:-
All all New Zealand $6.00 (except RD)
Rural Delivery add $3.90
Courier non sig add $3.00
Courier signature add $6.00
Delivery from the printer is expected about 16 December. Advance orders are being taken now.
Up to three books can be posted in the one bag if you want to share postage with a mate.
Pickups can be made from my home at Pegasus.
Contact me at This email address is being protected from spambots. You need JavaScript enabled to view it.
John DeLury